We are pleased to invite you to a breakfast meeting in your area for high school counselors. Please note that these meetings are open to high school counselors and counselors who work with students through community-based organizations and not-for-profit educational outreach programs [certified as 501(c)(3)]. These meetings are not open to independent counselors.
Admissions officers from each of the five universities will conduct brief presentations depicting their institutions and will also provide up-to-date information about selection practices, financial aid opportunities and other issues related to selective college admissions. Each student will receive a packet of information including a table summarizing the admissions practices of the five universities. Counselors may download a copy here. Please feel free to extend this invitation to additional college guidance counselors from your staff. Each attendee will need to submit the registration information.
Counselor Breakfasts In Your Region
Please refer to the map below and click on a particular state or neighboring states to obtain details about information sessions in your region. For events conducted outside of United States click here. Registration links for Spring 2018 events will be available in April of 2018.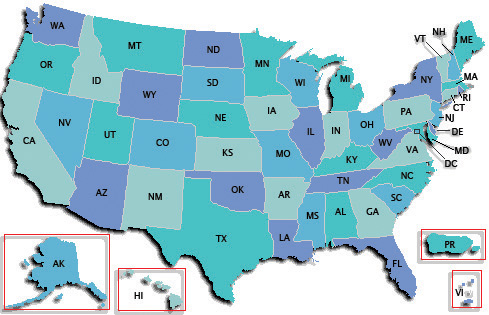 ---
INTERNATIONAL EVENTS
Fall 2017 visits